Anushka Menon (India)
FUJIFILM GFX100S 55mm | F1.7 | 1/30 | ISO800
GF55mmF1.7 R WR
The Natural Angle of View
Matching GF55mmF1.7 R WR's focal length with the diagonal measurement of a GFX System camera's imaging sensor creates an angle of view that is very similar to the human eye.
This unlocks an abundance of detail within each image, especially when it is combined with the system's native 4:3 aspect ratio. Amidst the vast sea of visual perspectives, GF55mmF1.7 is truly a wonderful, all-around solution for any visual style.
Delivering the Detail
GF55mmF1.7 R WR delivers high-resolution images packed with punchy contrast, beautiful colors and exquisite tones.
It utilizes two aspherical lenses and two ED lenses to suppress axial chromatic aberration. Aaperture adjustments are also coordinated with the front and rear lens groups, which maintains consistent levels of aberration correction regardless of the focus position.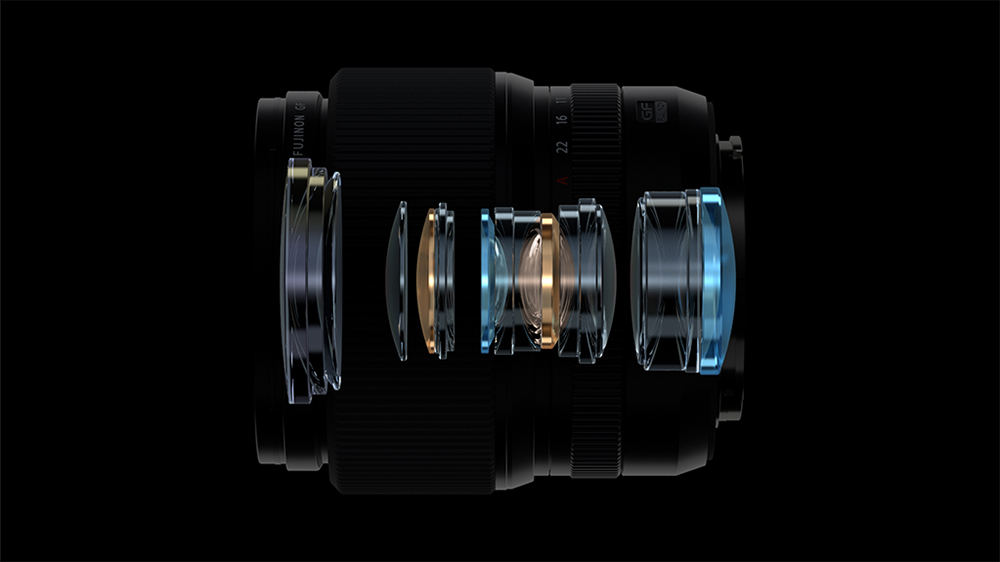 Go For Bokeh!
Combining a fast maximum aperture with a large format sensor is the perfect recipe for sumptuous bokeh and GF55mmF1.7 R WR does not disappoint. It is the first GF Lens to feature 11 diaphragm blades, resulting in a near-perfect circular aperture, even at F4 or F5.6. The result is images with outstanding bokeh, distorton-free highlights and minimal aberrations.
Optimized Autofocus
On top of exceptional image quality, GF55mmF1.7 R WR delivers impeccable autofocusing. Its near-silent, vibration-free DC motor produces a fast, flawless performance that ensures no moment is missed, however fleeting.
Ready for Every Day
Lightweight and durable, GF55mmF1.7 R WR is ideal for every occasion. Its weather-resistant design confidently repels water, dust and low temperatures, while its modest dimensions and 780g (27.5oz) weight make it comfortable to carry all day long.
It's simply the perfect lens to make a part of your everyday creative life.
Vertical axis : Contrast
Horizontal axis : Distance from the center of the image
S : Sagittal
M : Meridional
Type
FUJINON GF55mmF1.7 R WR
Lens configuration
14 elements in 10 groups
(includes 2 aspherical and 2 ED elements)
Focal length
f=55mm(44mm)
Angle of view
52.9˚
Max. aperture
F1.7
Min. aperture
F22
Aperture control
Number of blades
11(rounded diaphragm opening)
Step size
1/3EV(23steps)
Minimum focus distance(mesured from focal plane)
0.5m
Max. magnification
0.17x
External dimensions : Diameter x Length* (approx.)
Ø94.7mmx99.3mm
Weight*2 (approx.)
780g
Filter size
Ø77mm
Accessories included
Flont lens cap FLCP-77
Rear lens cap RLCP-002
Lens hood
Lens pouch